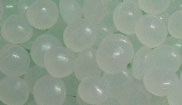 We are Del-Creder Agent of M/s. Reliance Industries Ltd. for the state of Rajasthan since 1996 to deals in PP, HDPE, LLDPE, LDPE, PVC & EVA. The polymers are used for manufacturing of packaging materials like woven sacks, PP bags mainly used in cement, fertilizer, food packaging and sugar industry.
Polymers have the following assets that make them popular:
Low Density as compared to Metals
Does not corrode
Easy to mould and shape
Non-brittle
At Raghav, our constant attempt is to provide goods and services that meet customer requirement. We deals in following Synthetic Polymers are:-
Repol (PP)
REPOL can be one of your "plastic" ideas into a reality.
Household to household appliances, electronics to cars, and high-end interior of aircraft, REPOL offers an incredible range of applications, where the only limit is your imagination.
The new PP capacity 0.9 million tons, the total capacity of the EFI increased to 2.7 million tons.
Reliance Polymers offers a wide range of gay polymers, random copolymers and impact qualities.
Reliance plants use Spheripol and Adipol Basell technology and Unipol PP process Dow Chemicals to manufacture all sites. Unipol method combines the efficiency of the fluidized bed reactor technology in the gas phase with high activity and stereo specificity of the catalyst system output.
With unmatched quality and service by another source, the notes are exported to over 30 countries in Europe, the Middle East, including Japan and China.
Relene (PE)
Relene is completely transformed, the concept of the package. With a wide range of applications of woven bags, milk bags, packing oil ducts, it really is "protected" content.
Reliance Polymers offers a full range of polyethylene (PE) to know. High density polyethylene (HDPE), linear low density polyethylene (LLDPE) and low density polyethylene (LDPE) having a total capacity of 1.2 million tons.
Reliance cart technology for the manufacture of PE includes world "Sclairtech" solution polymerization Du Pont Canada (now M / s. NOVA Chemicals), Basell, Ineos, Total Petrochemicals polymer Europe and at different locations.
All colors are suitable for use in contact with foodstuffs, pharmaceutical applications and in accordance with BIS / relevant FDA regulations.
These are the international standards and are exported to countries in Europe, Africa, Middle East, China and other Southeast Asian region.
Reon (PVC)
Space to replace the old, traditional means "long, cost-effective" PVC is infinite.
Reon promises no pollution, the minimum replacement of pipes and fittings for medical products, son and cables. Reon Preserves.
Reliance Polymers is the largest manufacturer in India with the rank of suspension polyvinyl chloride (PVC) with a wide range of viscosities.
Reliance has taken the world acclaimed EDC / ethylene process (licensor Oxy Vinyl M / s United States). This production technology state-of-the-art provides for consistency of the quality of the resin.